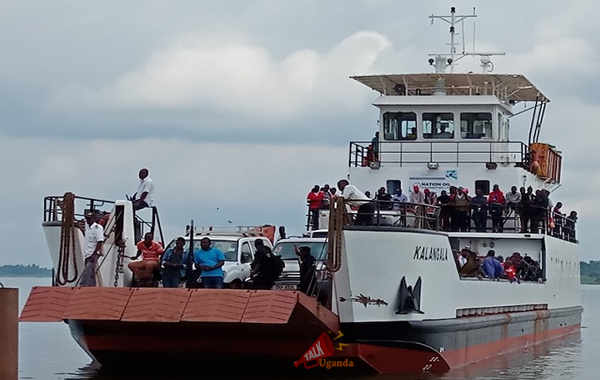 On 21st Feb 2022, MV Kalangala managerial board made a press release as they were intending to suspend MV Kalangala operations for a month. The suspension of MV Kalangala operations for the mandatory survey and maintenance has left many businesses affected.
The vessel plies between Lutoboka- Kalangala, and Nakiwogo – Entebbe on a daily basis. It's the main water transport that connects the Island to the main land.
Mr. Saddala Musoke, the Managing Director of National Oil Distributors an entity that runs MV Kalangala, ensured that the vessel will first be docked at Nakiwogo pier for 10 days to allow engineers to carry out a survey of any faulty machine. Then the vessel will be docked at Port Bell.
MV Kalangala is a Kalangala's major transportation vessel connecting to the mainland, though there are various private vessels that operate including MV Vanessa, MV Nathalie, and MV Brovad which are higher costing to shs70,000 per person reaching to Kalangala than the MV Kalangala which goes for only 10,000.
For the period of a month, MV NODL had to replace MV Kalangala for only passengers, however, it's now two weeks and the vessel hasn't started operating.
The suspension of MV Kalangala has kept many businesses in Kalangala at stake as the number of travelers to the island has reduced.
Kalangala is commonly known for its special tourism activities and the island receives hundreds of tourists every weekend. But ever since MV Kalangala hold its operations the number of tourist and business travelers has drastically reduced affecting business operation at the Island.
Among the most affected businesses include craft shops, tourist lodges and resorts at the Island, fish vendors, snack vendors, restaurants, and Bodaboda.
Mulindwa Birimumaaso, the proprietor of Pearl Gardens Beach in Kalangala said the number of tourists received has fallen to over 70% right after the suspension of the vessel operations.
He said, "We've been getting visitors booking to full capacity every weekend, but the past weekend, almost all happening places and beaches were empty.
Tourists who want to travel to Kalangala today can use the passenger privately owned vessels which are costly or use the Masaka Nabugabo which is tiresome compared to other means as one has to drive for over 120km from Kampala to Nabugabo beach.
The best advice now is the government under the ministry of works and transport to speed up the serving of MV Kalangala such the situation returns to normal in the next weeks to come.