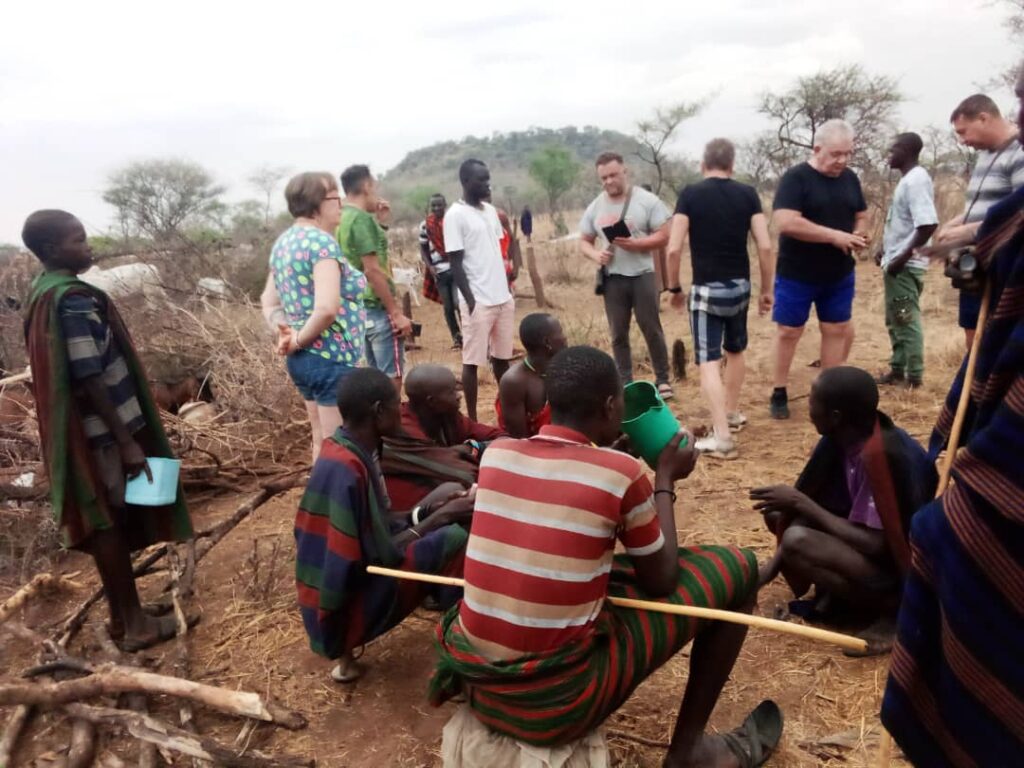 Daily Day Life in Karamajong Communities
The Eastern-Karamoja safari route is the unforgettable trail today in Uganda. In past the region used to be un loved by travelers due to the insurgencies that used to happen in the region. Today, with the democratic peace in the region has created an opportunity and peaceful image to attract several international African safari operators to offer very unique Karamoja wilderness trails entering deep into the communities, parks, reserves like the Kidepo Valley National Park, Matheniko reserve and Pian Upe Wildlife Reserve among others.
Today, local companies like Nature Adventure Africa Safaris Ltd, offers very unique and interesting Karamoja Gorilla Safari Route, that starts with the visit to the Mount Elgon National Park where you can have unforgettable view of the Sipi Falls and experiencing the Coffee tour that is done from seed to cup and enjoying the Arabic coffee. What is unique with this route you experience the natural resources and the culture.
With this Eastern safari route you will go through the far less traveled routes up to Kidepo Valleys National Park through the wild slopes of Karamojaland and use the 4×4 wheel drive and open up jeeps offering opportunities to spot some of the most winding stunning scenery in the country.
Safari Jeep – 07 Seater
But, before the arrival into the wilderness Kidepo take en-route visit to the Kraals where you will deeply immersed into the life style of the Karamajong's. Enjoy the local meals, sleep into the cool and local grass hatched cottages or tents and today you may forget to take bath and as per our arrangement return to the Kotido to take bath at the Kara-tunga Camp (Karamoja Safari Camp).
Eating Time with the Local Communities in Karamoja
After, experiencing the beauty of Karamoja continue with the route to the Northern Uganda main city (Gulu) and here stay at the African Roots Guest House and basing at this city you visit to more interesting places like the Fort Patiko, Aruu Falls, Sir Samuel Baker's point among others. From this modern city the night life experience is so amazing!
Magical Gulu City, Northern Uganda
Later, from this city visit to the Murchison Falls National Park that is much known for the unforgettable game drives and the boat ride along River Nile towards to the bottom of falls or to the Delta flow into the Lake Albert. From this park you can too experience the ecotourism in Budongo forest and Bugungu reserve. For tourists with much time can spend like 3 – 4 days in this park and then on way back to Kampala take en-route visit to the Ziwa Rhino Sanctuary offering the foot rhino tracking.