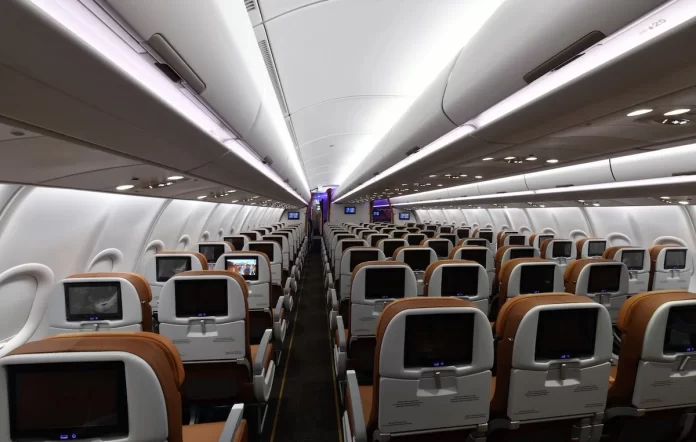 Surprisingly, an unusual flight of Uganda Airlines was spotted on Friday flying to Keflavik airport (KEF) Seattle, the reasons for the flight disposal here was unidentified before. This would be good news for Ugandans in Seattle who maybe thought they had got a home airline to ease their flying back home (Uganda).
However, after hours of news circulation, Mrs. Jenifer Bamuturaki, the Chief Executive Officer of Uganda Airline, confirmed that a private client had a chartered plane with Uganda Airlines. Though she failed to disclose who the client was.
The client was flown aboard the Uganda airline's airbus A330-800 Neo, one of the two Uganda's airbuses that serve Dubai. The plane's maximum capacity in a single-aisle setting is 252 passengers.
Mrs. Bamuturaki said that one of the services that Uganda airline offer include chartered flights of which airbus are also available.
"It was chartered. We operated to Seattle. It was a charter, by our client…we do charters by the way. We have been doing it since 2020, after lockdown, we started again. We are never at liberty to reveal who our clients are," said Bamuturaki.
Though before the flight landing at Keflavik was silent, the aviation enthusiasts hurried to notice what flight was and who made it public.
Reasons why Uganda Airline flies to Seattle
Later news had to reveal that Uganda airline had hurried the Speaker of Ugandan Parliament Oulanyah. The news in circulation indicates that Oulanyah has for long been with sickness.
Parliament of Uganda paid Shs 1.7bn for Oulanyah's chartered flight to the USA. Parliament allegedly paid $500,000 to Uganda Airlines on Wednesday – a slight discount off the $563,000 market price to fly the speaker and about 10 others on the 252-seater plane.
The 18-hour flight by an A330-800 from Entebbe via Iceland to Seattle – Tacoma International Airport on the West Coast of the United States would on the open market rates cost $563,000 (about Shs 2 billion) that Uganda Airlines charged is reasonable by international standards.
"We accepted the payment after the ministry of Foreign Affairs notified us that they had secured permits for it to fly over airspaces such as Iceland and the United States, where we haven't yet acquired air operating certificates," sources at the airline said.
Uganda Airlines is not officiated to fly to the USA, but the flight was chartered was fly to the states on a private basis.