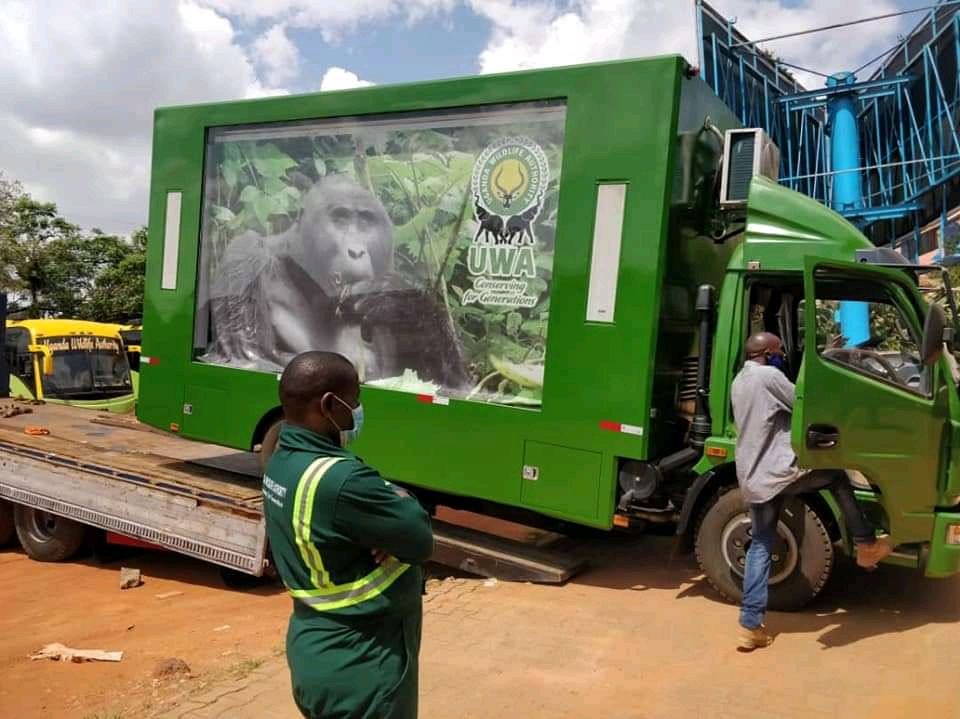 Uganda Wildlife Authority has acquired a special conservation education and awareness Van fitted with LED screen. The van will help in creating broad conservation awareness by making rounds among people displaying videos and films.
We shall be holding street and community conservation awareness campaigns interacting with the public on wildlife conservation issues. This move comes in after the Uganda Wildlife Authority, slashing the gorilla, chimpanzee permits and park entries fees to 50% to all travelers visiting the parks after the Covid-19 pandemic attack to the whole world. The discount will be effective from 01st December 2020 to 31st March 2021.
We believe with all these conservation efforts, the country will boost tourism industry and we expect more visitors to travel to Uganda start with January 2021.