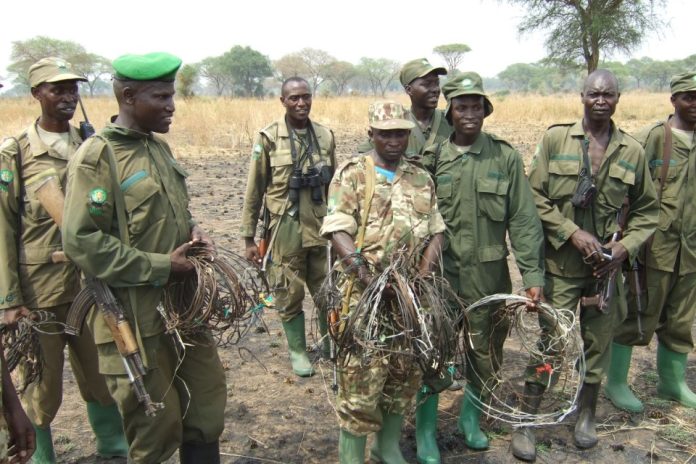 Uganda Wildlife Authority ranger Pte. Charles Okawa was on Monday, December 5, 2022, shot dead by suspected poachers during a gunfire exchange in Kidepo Valley Conservation Area.
According to a statement issued on Tuesday by Uganda Wildlife Authority (UWA), public relations Bashir Hangi shows that Okawa, was in the company of 11 other rangers were doing patrol inside the park in the evening of 5th December 2022. The 12 responded to gunfire against poachers between Lorupe and Narus inside the park.
"He was shot dead by enemy fire during the exchange while another of his colleagues, was injured and is currently receiving treatment from Yotkom Medical Hospital in Kitgum town," Hangi says adding that, one of the suspected poachers was killed and a gun recovered.
In the same statement, UWA executive director Sam Mwanda says Okawa's bravery to counter armed poachers proved his commitment to conservation.
"We have registered a tremendous increment in the population of key wildlife species because of dedicated staff like Okawa," Mwandha says, adding that the deceased put his life on the line so that wildlife can be safe.
"Okawa's death and others who have in the past died at the hands of armed poachers shows the hostile environment in which we operate to protect and conserve Uganda's wildlife heritage," Mwandha adds, vowing not to be deterred from protecting wildlife heritage.
The deceased, who had served UWA for 14 years, is survived by his wife and seven children. Whereas tension has been reported in the Karamoja region for the past few months, Kidepo Valley Conservation Area had remained safe for tourists and residents staying around the park.
The statement ensured that the dismissal of Okawa will not deter the authority from executing their duties. they are to continue with their efforts of conserving nature.