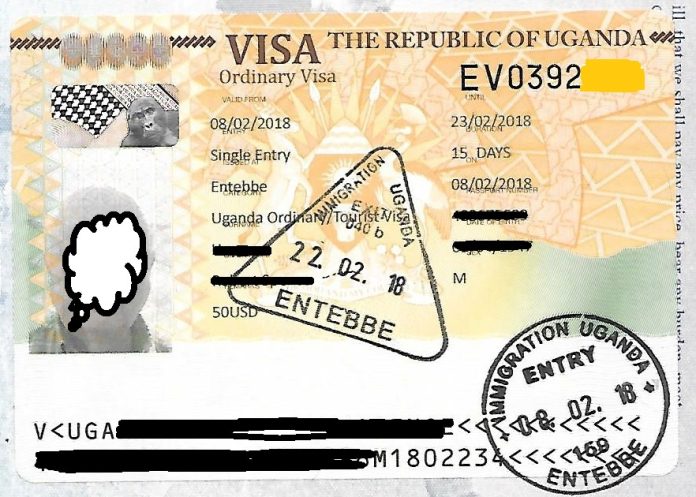 When entering Uganda through Entebbe International Airport it's not possible to get a visa on arrival. A tourist visa to Uganda is got days before your traveling date.
The government of Uganda made advancements through the introduction of a pre-approval system. They need you to complete an online application before your arrival in the country.
The government authorities in Uganda will then review your application, and once the application is approved, receive the visa that you print out at the immigration office on arrival in the country.
It is also essential that you note that biometrics will get taken once you touch down in the country. As such, Travel Visa Pro works to help you in the pre-approval process for an Uganda visa, thus making your trip a success.
Uganda Visa Application
First off, you need to fill out an e-visa application form which you will find online. Travel Visa Pro agents are on call to help you through each stage in the process, and you should not face any challenges in this regard. When filling in the form, you will require some digital copies of the following documents:
The first is a scanned copy of your US passport. When making a scan, ensure that the information displayed is visible. Also, make sure that the passport you use is valid through your intended dates of travel.
Next, you need to include a passport photo taken in the last three months. For you to get an Uganda Visa, you must prove that you have received a yellow fever vaccine. As such, you should locate a clinic that offers such services, something which our agents can help you in doing.
If you qualify for multiple entries, you should also include letters from two referees in Uganda, a statement as to the cause of numerous visits as well as police clearance from the US or Interpol.
If you have entered and left the country in the past year, evidence of this travel should be provided. On arrival in Uganda, you will require a printed approval letter, an original yellow fever certificate, a copy of your current passport, and a recent passport photo.
Any other questions or concerns about your big Africa trip? Contact us today at Travel Visa Pro, and we will have your Uganda Visa ready. Our staff is trained to handle visa applications across the globe.
Also read: Requirements for Entry Permission into Uganda
Kind of Visas in Uganda
East Africa Visa to UGANDA
Business visa to UGANDA
Tourist visa to UGANDA
Visas and residency permits are not available at Entebbe Airport upon arrival. Visitors must apply on the Government of Uganda's Electronic Visa/Permit Application System website for all immigration services such as visas, permits, and passes at least two weeks prior to travel. U.S. citizens of Somali origin/born in Somalia will be turned around at the entry point if they arrive without an electronic visa.
Ugandan immigration imposes a fine of up to $100 per day for visa overstays and may detain individuals who overstay their visas until the fine is paid. Be aware that the Ugandan immigration officer at the port of entry determines the length of authorized stay, which is generally from two weeks to three months for tourists. Immigration policies are not always consistently applied and may change without notice.
Once you've legally entered the country on a valid visa, extensions of your duration of stay may be requested at Ugandan immigration headquarters on Jinja Road in Kampala.
If you're looking for the most up-to-date Uganda visa information, contact your nearest Travel Visa Pro office and ask to speak to one of our experts. Avoid any offers by private individuals in the country claiming that they can assist with visa issues.
Reference: Uganda visa application form online. Apply for a visa to Uganda