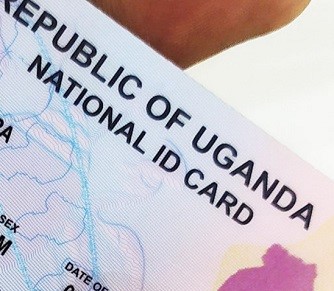 The ministry of Internal Affairs and National Identification Registration Authority (NIRA) proposed to increase fees for replacing lost national identity cards or want to change particulars on their IDs to 200,000 shillings.
The Minister of Internal Affairs Gen Kahinda Otafire made the proposal while appearing before Parliament's Committee on Defense and Internal Affairs on the planned mass enrollment of unregistered citizens and renewal of National Identity cards exercise.
Gen Otafire informed MPs that government plans to use 600 billion shillings for the exercise that will start in June next year and last for 15 months.
The minister explained that out of 600 billion, they plan to source 160.4 billion shillings from increasing fees on replacements of IDS from 50,000 shillings to 200,000 shillings.
The money will be collected from introducing express national identification cards for renewal and people who are getting them for the first time, said the Gen Otafire.
He also noted that they want to upgrade the new identity cards to a smart card e-ID and creation of the personal digital identity and will capture DNAs, fingerprint, facial recognition and Iris.
The question about the government having plans to capture the DNA of every Ugandan, the General said it's was immaterial.
However, the chairperson of the committee, Rosemary Nyakikongoro, complained about the increment of 200,000 shillings from shs50,000 is too much.
Mugabe Donozio (Ruhinda South MP) noted that the window for express identity cards might be misused when the authority decides to concentrate on people with money and leave those without funds.
Mukono North MP Abdullah Kiwanuka called for NIRA to come up with national IDs that do not expire
William Museveni (Buwekula South MP) asked NIRA to put limitations on the window for people to change particulars on their national ids.
Donozio expressed concerns  on the issue of non-Ugandans who are given national IDs and passports.