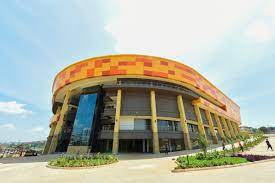 In Uganda, if you are planning to do self-drive with rooftop tent, we have a lot of shopping where you can always for shopping while undertaking safari in Uganda. Shop till you drop at one of the best shopping malls in the country. From bargain-brand stores to luxury boutiques, we've picked our favorite places to shop. Just remember to take your wallet, remember where to parked and wear comfortable shoes.
Acacia Mall
An impressive modern and world-class mall. A one-stop upmarket shopping place with wide variety of shops; including fashion, cosmetics, cinema, banks and restaurants. It is well maintained, very organized and safe for shoppers.  Acacia Mall is conveniently situated in Kisementi between Sturrock and Cooper Road. This splendid property with a spread of more than 35,000 sq. metres offers mass and upmarket merchandise to shoppers from in and around Kampala.
Surrounded by corporate offices and a stone throw away from the city Centre, Acacia Mall aims to be a lifestyle destination by offering an ideal mix of international and local fashion, entertainment, home and lifestyle concepts, as well as delicious dining options.
The mall's portfolio of key anchor tenants and international brands has been thoughtfully curated to give shoppers the ultimate shopping, entertainment and dining experience.
Freedom City Mall
Freedom City mall is a one-stop shopping Centre located in Namasuba along Entebbe Road far enough from the city Centre traffic and noise but near enough to be accessed by all.
At Freedom City Mall, there is something for everyone; it effortlessly blends business with leisure in a comfortable atmosphere with ample and safe car parking and good security. It is indeed a city of its own.
A city of its own- the one stop Centre of choice for the whole family. To provide our customers with an extraordinary shopping and leisure experience that captures lasting memories. And to create a convenient and extraordinary one-stop Centre for leisure, healthy living, fun and happy times as well as community.
Arena Mall
Arena Mall is located at the junction of two major thoroughfares -Kibuli and Nsambya Roads, the mall is STANLIB's first property development venture in Uganda, and is designed with two levels of enclosed shopping space and a rooftop cinema, entertainment and restaurant space and one basement parking.
Arena mall delivers on premium and meaningful urban experiences and environments for luxury shopping. With an eclectic mix of local and international retailers, the Arena Mall stands proud as a legacy of evolution, comfort, and a daring spirit to deliver a remarkable experience for shoppers as it sets to change the face of shopping in Kampala. Embedded in the architectural fabric of the arena-shaped structure is a promise that shoppers are part of an exclusive yet fun-filled experience, whether that is in shopping, dining or entertainment.
Mukwano Centre Shopping
It's one of the largest shopping centers I have been to. It is more of a one stop shop for footwear and clothing including other related accessories. Nice and very place along downtown of Kampala. The place is both for whole sale and retail were one can buy at whole sale price in case you are many items or at a retail price in case you are buying one item.
Shops on the building of Mukwano center are mostly for shoes and clothing. There are different variety of shoes such kid's shoes, ladies' shoes and men's shoes. At the side of clothing all kinds from kids, ladies and men. The prices are good and bargaining is welcomed well as you can ask the price of item you like and you can be attended too free of charge.
The Oasis Mall
Oasis Mall is a shopping center in Kampala, Central Uganda located on Yusuf Lule Road. Oasis Mall is situated nearby to the arts Centre Gallery Antique and the movie theater.
The Mall is one of the oldest in Kampala and it houses Carrefour supermarket, Café Javas, Hisense electronics, a pharmacy just after the entrance, a beauty products shop, an eye wear shop, Bank of Africa outlet and many other notable brands. It has a basement floor with spacious parking that was initially free but now chargeable.
Access and exit could present a challenge for the new comers to the mall. It's a perfect stop over for those pulling out of town towards Jinja road. Next to it is Garden mall and the Kingdom Kampala. It's well served by roads around it. Yusuf Lule on the front and Kololo behind it. It requires a little bit of work especially at the basement parking. The restrooms on the ground floor require some attention too.
It is also a wonderful place with a wide range of shops with totally wide variety of things. It is a perfect hangout for teens as it harbours century Cinemax. It also has a food court with many different service providers so it's up to the customer on which restaurant to eat from. It is strategically located and it not only targets the high-profile people but also the teens. It also has Aga khan clinic at the roof top and a large parking area both underground and at the roof top. It also has a club for those who love night parties. It's your perfect hangout.
Garden City Shopping Mall
Garden City shopping, Banking and leisure center, just minutes away from Kampala city center on Yusuf Lule Road. The mall offers one stop location for your business, banking, leisure and shopping needs with free, secure and ample parking space.
Garden City Complex is your home of entertainment, Capital Shoppers and Standard supermarkets, numerous restaurants offer a wide a variety of cuisine, to children's play area and Aristoc Booklet, the leading bookstore in Uganda. Garden City shopping mall also caters for all your banking needs with many banks having their branches operating here, like; ABSA Bank also accepts major credit cards like master and visa cards, Stanbic Bank and Standard Chartered Bank. Metropolitan Forex bureau will cater for your foreign exchange needs too.
Forest Mall
Forest Mall, is a part of Old Stanley Hotel Ltd and is one of the biggest malls in Kampala. They provide the best shopping experience with a variety of shops ranging from Cooperate Banking services, Medical, Salon, Designer outlets, Bar and Restaurants and more.
Village Mall
Nice mall with variety of business centers, houses shoprite.an Africa shop. A pharmacy, Cafe's series. Wide packing. Not crowded. Has a pay way machine, restaurant, Banks, electronic, beauty products, saloons, and many other things. Nice bar, big and secure parking, near to town, clean washrooms and supporting staff
The mall is well equipped with everything person would have thought of to use in his/her life, accompanied with large ample parking space Food lovers are covered, alcohol lovers are covered. Various banks and ATMs. Clothing shops in plenty.
Ham Shopping Mall
Well, it's such a great location, accessible and offers a shopping hub away from congestion of the city but the furnishings are a bit worn and floors are not well done hence shoppers need to be careful as they move around. I think the building needs some bit of attention.
There's almost everything that shoppers would want. The clothing stores are a bit expensive; the place is not as busy (Makerere University students have no money of course) and there's no parking space for cyclists at all
Ham Shopping Centre
Whole sale and retail Shopping Center down town at Nakivubo stadium. Selling everything from fashion, electronics and curios, to jewelry, leather goods and audio-visual equipment to mention but a few, Ham Shopping Grounds is Kampala's most popular shopping destination. Consolidating this position is our diverse offering of local and international brands that guarantee something for everyone shopping in Kampala, irrespective of taste or budget.
Quality Shopping Mall Namugongo
Located along Namugongo road, it's near the road and easily accessible, ample parking space, different store units with clothes food, and many other stores. It has a forex bureau for foreigners with different currency.
It provides a lot of parking, while providing a one-stop shopping and recreation activities for both kids and the adults. Unfortunately, the narrow road network tends to inconvenience entrance and exit as well as the free traffic flow on the main road. It has a Supermarket and individual specialized variety shops, the Spa, Children's Arena internally and externally, the children's swimming pool, and a restaurant.
Metroplex Shopping Mall
Located in the Naalya area, Metroplex Shopping Centre is a shopping, dining and entertainment hub that is designed for families as well as young, active and vibrant Kampala people. Within the modern, energetic retail space, customers will find world-class shops, restaurants, coffee bars, play areas and external seating, all of which compliments the recent redesign of the shopping centers interiors.
Park Enkadde Mall
First and foremost, the mall's location is fantastic. Situated in the heart of Kampala, it is easily accessible and offers ample parking facilities, which is always a plus. The overall ambiance is inviting, and the layout of the shops and amenities was well-organized. One of the standout features of Park Enkadde Mall is its wide range of retail stores.
From popular international brands to local boutiques, the mall caters to a diverse set of shoppers. The prices were reasonable, and I managed to find some great deals during my visit. The food court offered a wide selection of cuisines, catering to different tastes and preferences. Whether you're in the mood for local Ugandan dishes or international favorites, you'll find something to satisfy your cravings.
The quality of the food is commendable, and the seating area was clean and well-maintained. Another aspect worth mentioning is the mall's entertainment facilities. It houses a modern cinema complex that screens the latest movies, providing a great source of entertainment for visitors. Additionally, there were various entertainment options for children, such as a dedicated play area and arcade games, making Park Enkadde Mall a family-friendly destination.
Mukwano Mall
Mukwano Mall is a bustling and vibrant shopping destination in Kampala, offering a wide array of shops, restaurants, and entertainment options. One of the highlights of this mall is its central location, making it easily accessible to both locals and tourists alike. Whether you're looking for fashion, electronics, or everyday essentials, Mukwano Mall has a diverse range of stores to cater to various needs.
The mall's layout is well-designed, providing a pleasant shopping experience. Wide aisles and well-maintained walkways make it easy to navigate, even during busy hours. The cleanliness of the premises was noticeable, and the overall atmosphere felt safe and inviting. One aspect that stood out for me was the ample parking space available. Finding parking in busy areas can be challenging in Kampala, but Mukwano Mall seemed to have taken this into consideration, making it convenient for shoppers to park their vehicles without hassle.
However, as with any place, there's always room for improvement. One area that could be addressed is the availability of more seating areas and resting spots throughout the mall. With the amount of walking and shopping one might do, having additional places to sit and take a break would be appreciated. Overall, Mukwano Mall is a vibrant and well-organized shopping and entertainment complex that offers a great experience to visitors. With its central location, diverse shopping options, and decent dining choices, it certainly deserves a solid 4-star rating. Whether you're a local resident or a visitor to Kampala, Mukwano Mall is worth exploring for a day of shopping and fun.
Aponye City Mall
This Mall has it all from Banks, shopping mall, Restaurants, boutiques, Saloons, a health gym, Apartments for rent, Ample parking space, conducive environment and it is secure. Mega Standard Supermarket is also located on this mall with a variety of stuffs you need to bring a smile home from groceries, bakeries among others.
This Mall has it all from Banks, shopping mall, Restaurants, boutiques, Saloons, a health gym, Apartments for rent, Ample parking space, conducive environment and it is secure. Easily accessible from anywhere and there's ample parking space! Also, even if public means are to be accessed, it's convenient since it's right opposite the old taxi park.
Equatorial Shopping Mall
This one is a big mall with a bank and many different businesses and restaurants to quench your hunger. It's in the city Centre with a payable parking. With is business, it has a variety of shops selling almost everything. From foods to clothes and so much more. Ample parking space behind the mall and clean toilets. It's quite big a shopping mall.
Victoria Mall Entebbe
Victoria Mall is Entebbe's very first shopping mall. With its vibrant and diverse tenant mix ranging from fashion, dining, leisure and entertainment among others, shoppers can expect the best.
Situated at a strategic intersection on the Entebbe-Kampala, the multi-purpose mall plays host to hundreds of patrons visiting for various purposes. The mall sits on a massive 18,000 square metre of land and has now become the darling of Ugandans and foreigners alike since it was opened in 2013.
Supermarkets, a cinema, pharmacy shops, boutiques, restaurants and lots more can be found within the mall. The mall's interior and exterior décor provides spaces for public relaxation, thanks to its beautiful water fountains and stone walls.
Akamwesi Shopping Mall
Experience Kampala's premier business and lifestyle destination. Akamwesi Shopping Mall offers an exciting modern shopping experience where shoppers can enjoy an exciting tenant mix including fashion boutiques, major banks, restaurants, corporate offices fitness centers, health facilities and more.
Over the past 2 decades, the Akamwesi brand has passionately created ventures that focused on exceeding the expectations of our clientele. Everything done is aimed at improving the quality of life of our customers and helping them achieve their aspirations. Akamwesi specializes in developing state of the art real estate, commercial forestry and durable and reliable concrete products and building materials.
City Mall\Kampala
City Mall is a shopping mall located at Nakivubo Rd, Kampala Central Division, Kampala, Uganda. The business is listed under shopping mall category. Their services include In-store shopping.
The Voice Mall & Hotel
A luxurious commercial property located in Bwebajja, Entebbe Road. The Voice consists of 3 conference halls with the capacity of up to 1000+ delegates each; as well as more gardens/outdoor spaces and a luxury country club facility. Elegant rooms and suites featuring classic setups; with luxurious sofa sets for your comfort while enjoying our satellite channels.
Fully equipped shopping mall
Coffee shop / Restaurant dining
Country Club – Steam Sauna Spa & Swimming
Free Wi-Fi
Private parking space onsite
Indoor & Outdoor Events space for Conferences, Weddings, all events
Children's play ground
Business services; printing, photocopying, scanning (extra charge)